I love the Getaway Shacara Pet Carrier so much.. I am giving one away!!!
Comes in 3 beautiful colors: Brown – Teal – Coral
Your choice
Getaway in style and comfort with chic bag designed with both you and
your pet's comfort in mind. Our traditional and timeless design insures
years of stylish travel with your pet. We have added interior
pockets for your essential items. The carrier interior is well appointed
with padded sides and a Microfiber removable pillow for easy cleaning.
Getaway Pet Carrier – 15" W x 8" H(8″ – 10″) x 8" D
Removable foam 1.5" thick pillow
Shoulder strap
Weight: 3.2 lbs
• Can be used on airlines, check with your airline for specific
sizing requirements
• Zebra patterned cotton fabric with leather-like accents
• Hidden pockets on both sides of the carrier for incidentals
• Purse pockets on both sides of the carrier
• Magnetized pocket closure
• Padded interior for pet comfort and safety
• Interior pet safety strap fastener
• Carry handles with padded grips
• Shoulder strap (Converts into a temporary leash)
• Privacy Cover
• Recommended Weight: Max 5 to 10lbs
RETAILS FOR $199.99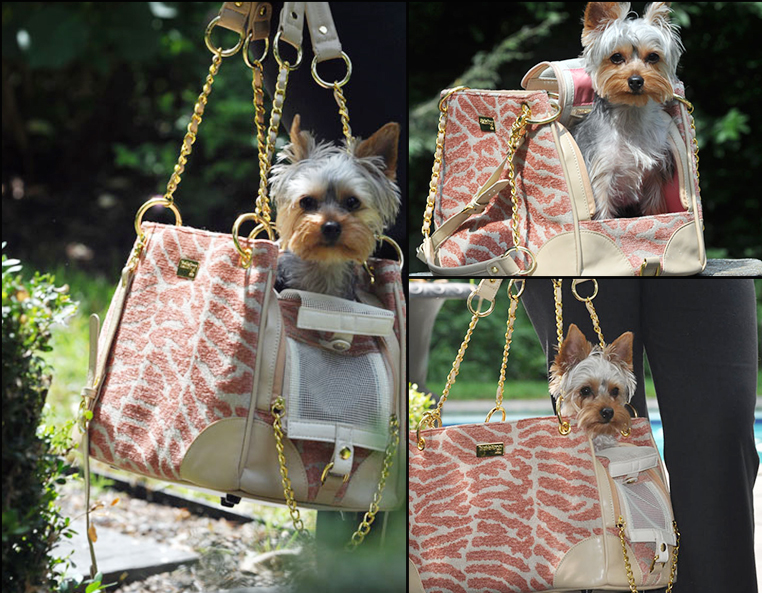 ENTER THE GIVEAWAY HERE