LOLA – FEMALE MALTESE PUPPY – SOLD to Karen from Clearwater, FL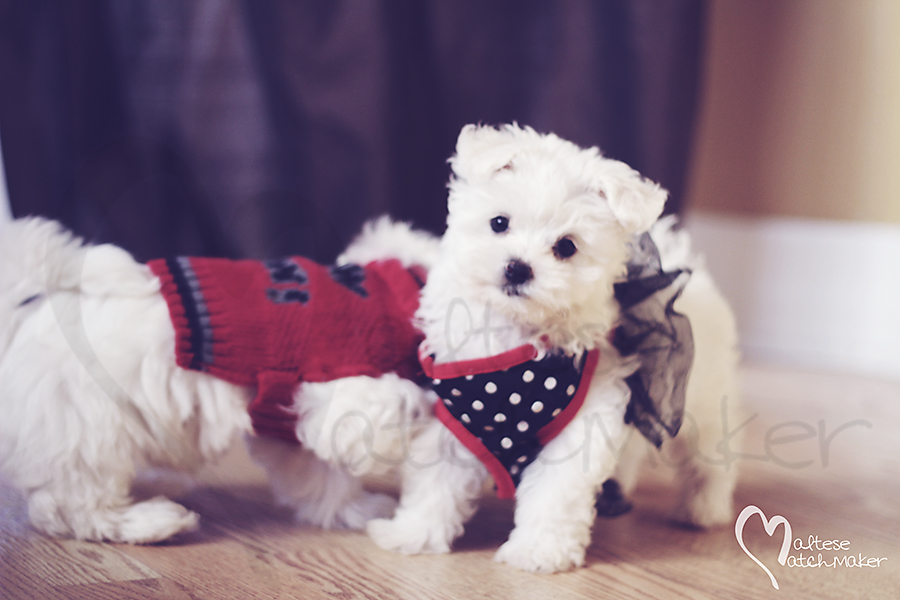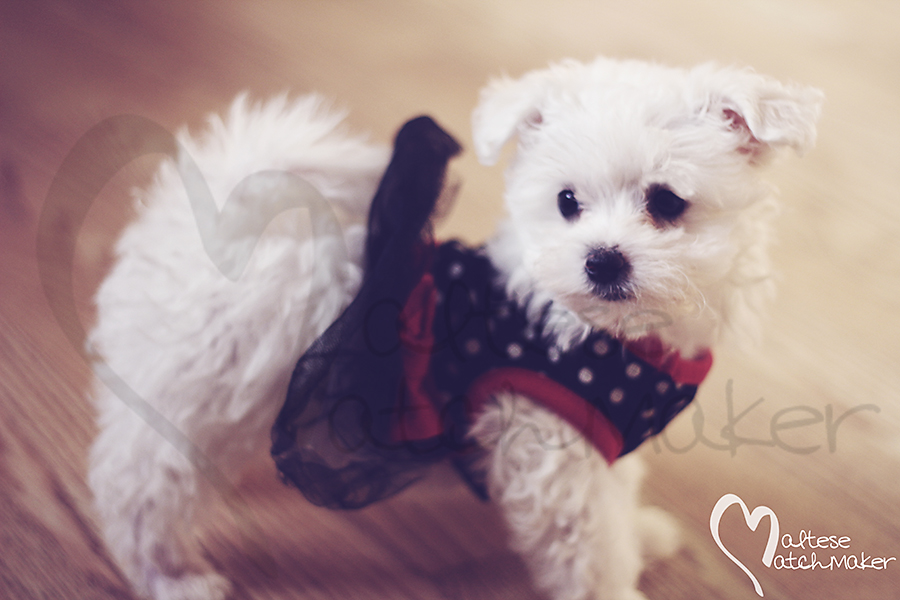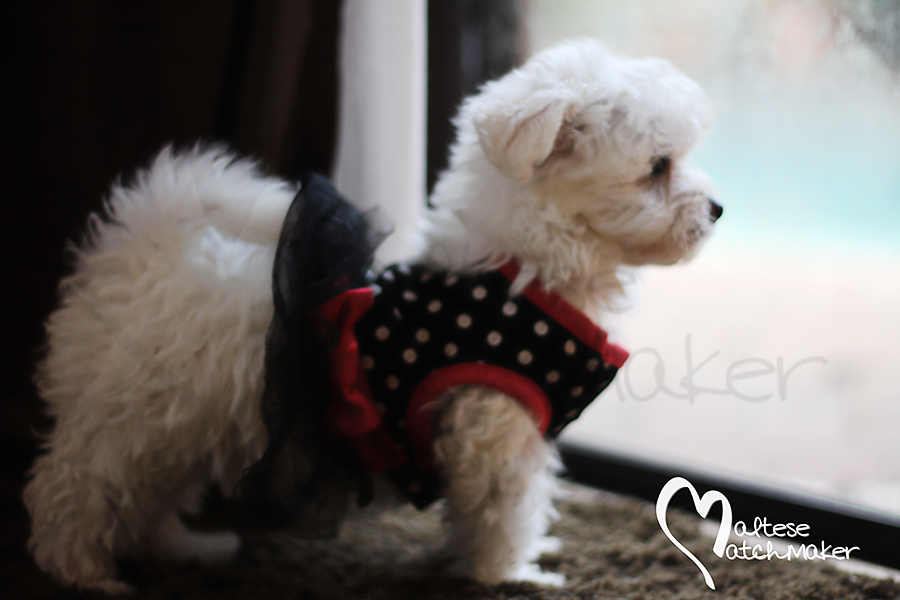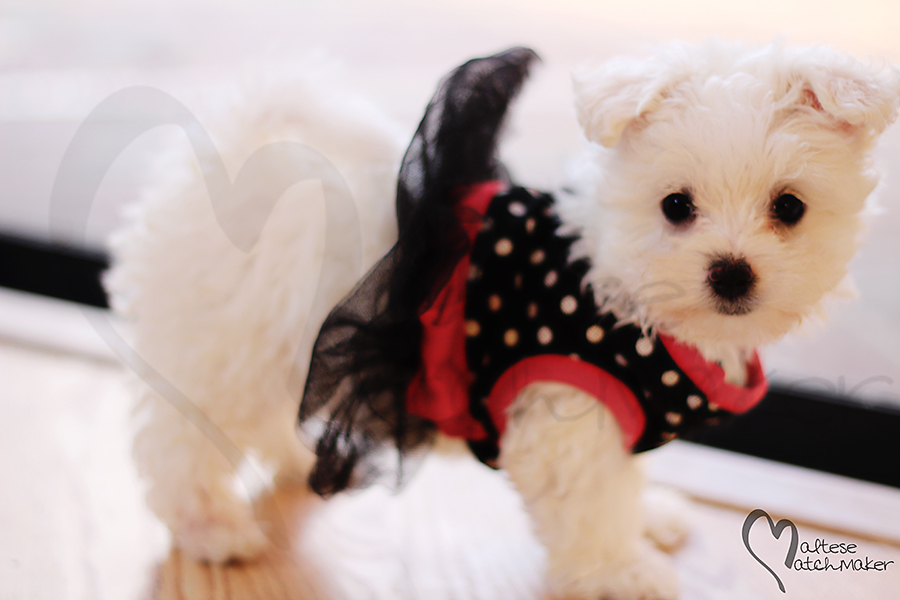 Maltese Female – Meet Lola. She is so sweet & has a great personality. Loves to sit in your lap. Age: 8 weeks – Weight 2.1lbs – $1995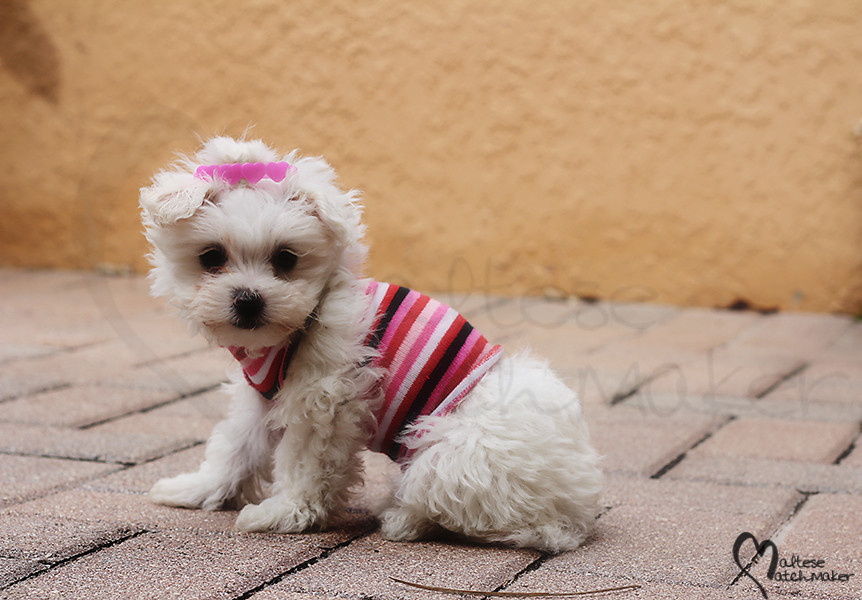 Beautiful Female Maltese Toy Puppy – Tiny Teacup
Female Maltese Puppy – 8 weeks old
She is absolutely gorgeous and very tiny.
Her father weighs 4-lb and mom weighs 5.5lbs so she will not be any bigger than that.
She is up-to-date on shots and comes with a puppy starter pack including dog food, pee pads, treats, toy, etc.. along with her shot records & FL health certificate paperwork. She loves to ride in a purse or sit in your lap while you work at the computer or watch T.V. If you are interested in meeting this gorgeous little girl, You can email me to set up an appointment. She won't last long.
Will NOT Ship – Pick up puppy in person only. Thank you.