These step in harnesses are gorgeous..  Talk a walk in style with these.
Look at all the beautiful colors to coordinate with mommy.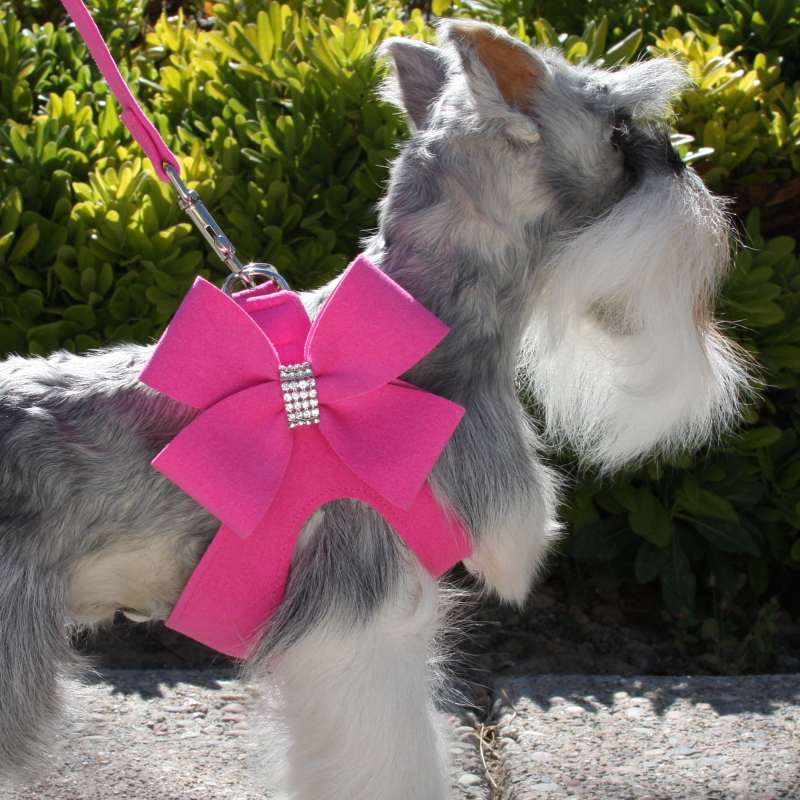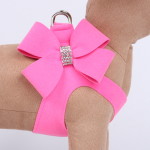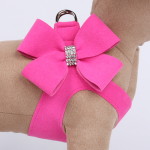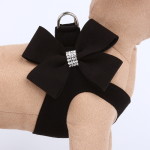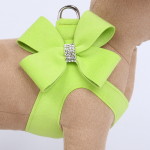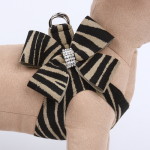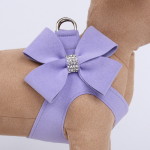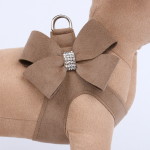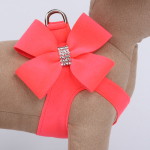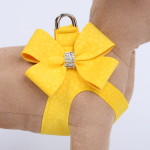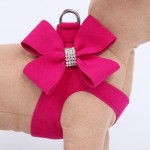 Here just the product for those who want convenience for them and no-chock comfort for their dog. The harness fastens by a single quick-release buckle located above the dogs' shoulders. The harness is cut well below the dogs' neck so the pulling is across the shoulders and not the neck. The end result is   no-chock comfort for the dog. Easy for you to maintain and constructed from rugged material, this harness is a good value that will last a long time. Like all of our designs, it is made from genuine commercial upholstery grade Ultrasuede® fabric that we import from Japan. This soft, comfortable fabric is breathable, washable and colorfast. As an assurance to both you and your customer, each item comes with an Ultrasuede® tag with instructions on the back for cleaning and maintenance. For those designs with crystal, it is exclusively Swarovski. Lastly, this harness is manufactured in the USA.
| | | |
| --- | --- | --- |
| Size | Side Code | Approx. Chest |
| Teacup | 1 | 8 1/2″ -9 1/2″ |
| XXS | 2 | 9 1/2″-10 1/2″ |
| XS | 3 | 10 1/2″-12″ |
| XS/S | 3.5 | 11 1/2″- 13″ |
| S | 4 | 12 1/2″- 14″ |
| S/M | 4.5 | 13 1/2″- 15″ |
| M | 5 | 14 1/2″- 16″ |
| M/L | 5.5 | 16″- 18″ |